Speeches from the editor,  Mr. Stojan Lekoski and PhDr Jozef Beňovský, director of the Literary Museum were followed by a poignant performance from the  Martin city chamber choir and various speakers from the LM and SNK added further context and interest to the presentation.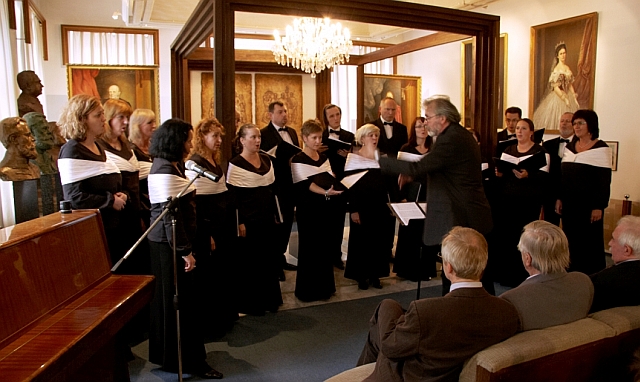 Following the opening ceremony, visitors were free to view the  intriguing and tastefully curated exhibition of 'Eternal Lights' and the museum in its entirety was open to visitors, as the impact of Cyril and Methodius' mission resonates throughout Slovak literary culture and the many stages of its history; through exile, revolution and restoration literature has endured. In this, the 1150th anniversary of the mission which founded a literary culture, the exhibition of Eternal Lights provides the perfect celebration of its genesis.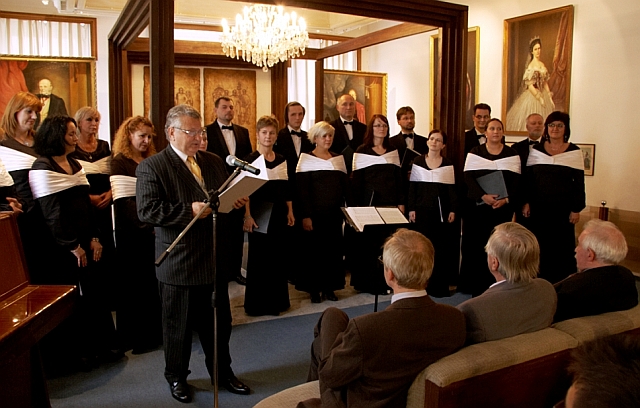 Drinks and canapés were served in the permanent exposition as guests had the opportunity to speak with each other in an informal setting and to ask any questions of the Literary Museum staff. The subject of this project, Cyril and Methodius' gift of  a bible written in Staroslovencina, and with it the gift of the Glagolitic alphabet is arguably the most significant aspect of early Slovak history and this evening gave the necessary gravitas to celebrating the opening of the exhibition and the celebration of a new contemporary translation.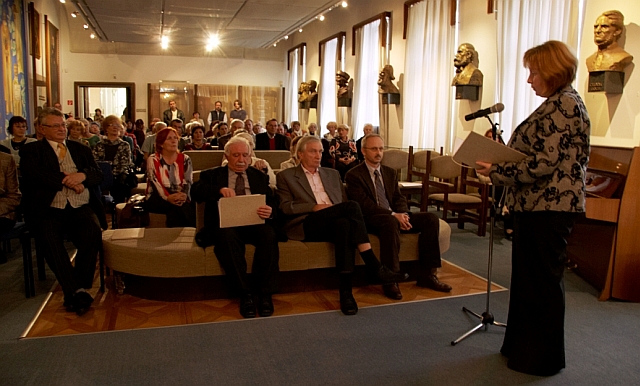 Eternal Lights reflects the significance of Cyril and Methodius' influence on the literary tradition of the Slovak people and celebrates continued writing, education and cultural awareness throughout the generations since. The exhibition will be open at the museum until December 31st and I would encourage anybody, whether they are new to Slovak history or a relative expert, to come and discover more about the founding of Slovak literary culture and to share in the celebration of Eternal Lights. 
The SNK Literary Museum - M.R Štefánika 11, 03601 Martin, Slovenská republika
Originally built for the purposes of the Matica Slovenska in 1863, the building which houses the museum was recognised as a National Cultural Monument in 1961 and given its status as the SNK Literary Museum in 1992. The permanent exposition takes visitors on a chronological tour of Slovak literary history, from its 9th century beginnings through the days of the revolutionary Stur generation to the 20th century and the realism of P.O. Hviezdoslav. The museum is open Tuesday to Saturday and consists of the permanent exposition, the exposition in Situ at the National Cemetery and also a varied range of temporary exhibitions.
Opening hours:  8.00 - 16.00, contact details: +421 43 2451 610
E-mail:  Táto e-mailová adresa je chránená pred spamovacími robotmi. Na jej zobrazenie potrebujete mať nainštalovaný JavaScript. , www: www.snk.sk/snlm
Autor: Jamie Leatherbarrow © Autorské práva sú vyhradené